Welcome!

Welcome to Promotional New York!

Thanks for visiting our site. We've set up this site specific to New York. We've got employees in New York, suppliers in New York, and customers in New York so it only made sense to have our site be New York based too!

Why do we do what we do? We want you to be able to show off that you're a member of a group. Whether that group is a company, a union, a sports team or a membership of a charity we believe you should be able to show off the name of that group in an affordable way. Through the use of promotional products.

Our system is a unique one in the industry. Wherever possible we use local manufacturing, warehousing, imprinting and distribution so you can support New Yorkers right here. We then ship direct from the suppliers to ave you money on freight and save the environmental impact of multiple shipping. All this results in lower prices, and your dollars staying in this great state.

Why don't you search for some product, give us a shot and we'll show you how easy things can be.

If you have any questions or want us to source products for you, please send us an email to quotes@promotionalnewyork.com and we'll get right back to you.

Thanks for the opportunity! Looking forward to hearing from you.

350 5th Ave, Suite 7412 | New York, NY USA 10118-7412 TOLL FREE 1.888.566.2577 Email: quotes@promotionalnewyork.com


Featured Item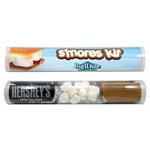 Large S'more Microwave Kit - 48 Hour Exp...
This large Microwave S'mores Kit includes 9 graham cracker sheets, 9 marshmallows, 3 Hershey's milk chocolate bars, and makes 9 delicious servings. If temperature exceeds 70 degrees, shipping coolers ...

Signature Showrooms